83rd Singapore Open Track and Field Championships 2023
26 – 28 April 2023
Venue: Singapore Sportshub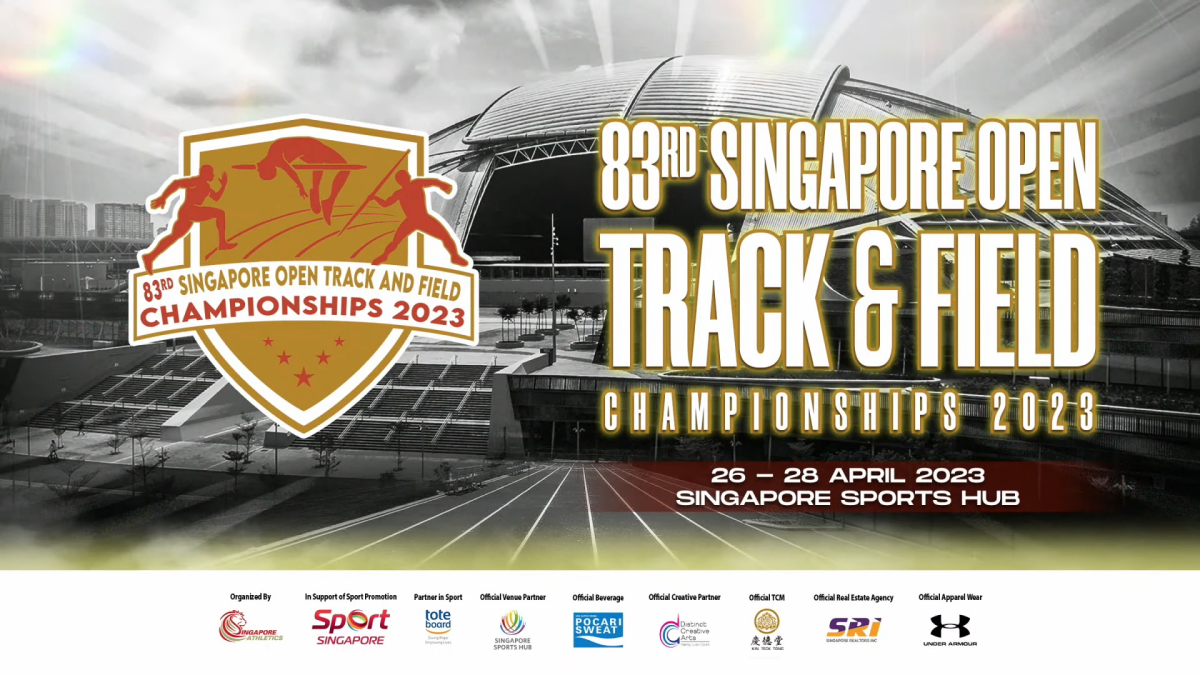 The start of the outdoor season for athlete Russel Taib was a fast track straight to international competition and a chance, after a long pre-season post last year's Commonwealth Games, to don Malaysia's colours again, and run this year's first set of 200m races at the 2023 Singapore open.
For Team Malaysia it was a good opportunity to attend the event hosted by their Singapore neighbour's and give the athletes, who had the nod for participation in the upcoming SEA games in Cambodia in May, a final run out.
And in Russel's case, it also had the added advantage of an event providing some acclimatisation back to South East Asian conditions, after the winter training in the UK at his east midlands base in Loughborough.
On Wednesday the 26th at the morning session it was an early start with three 200m heats and all participants looking to gain qualification to the final and secure a place.
Russel was able to be first to the line in his respective heat running comfortably in 21.26s. It was mission accomplished for a berth in what would be a competitive field for the final.
To the evening final, and it was a decent start for Russel and looking well positioned coming into the bend. Looking good to attack the apex and slingshot out to a trademark home straight fast finish, but alas – misfortune struck for Russel – pulling up with an injury and having to withdraw at that juncture to great disappointment with the home stretch in sight.
Thank you to Singapore athletics for organising the competition and their assistance throughout the trip. Although tinged with disappointment on this occasion, and not quite going to plan – such is an athlete's luck on occasions, but rest assured we will be back better!
Thank you Singapore.
#SGOPEN23