BFTTA LEE VALLEY INDOOR OPEN MEET
12th MARCH 2023
VENUE
Lee Valley Athletics Centre – 61 Meridian Way, London N9 0AR
www.facebook.com/LeeValleyAthleticsCentre
With perhaps unusual snow in March for much of the UK it was just as well the first outing for competition for Russel Taib for 2023 was an indoor venue to negate the weather. As it turned out on the day it was an overcast but fairly mild 11 Celsius for the London venue, with the snow staying up north.
A personal indoor debut for Russel, and the first chance to experience indoor differences and adaptations in his career to date, in what the commentators billed as one of the "last hurrah" UK indoor competitions before the April switch to the outdoor competitions.
And as well as training is going, always good to gauge how it's going in a competitive environment, and see how that is translating for the likely early season form. Whilst finding a balance on the outdoor seasons recent weeks heavy pre-season training load with a few days dialling back in preparation to accommodate the event and the back to back racing demands.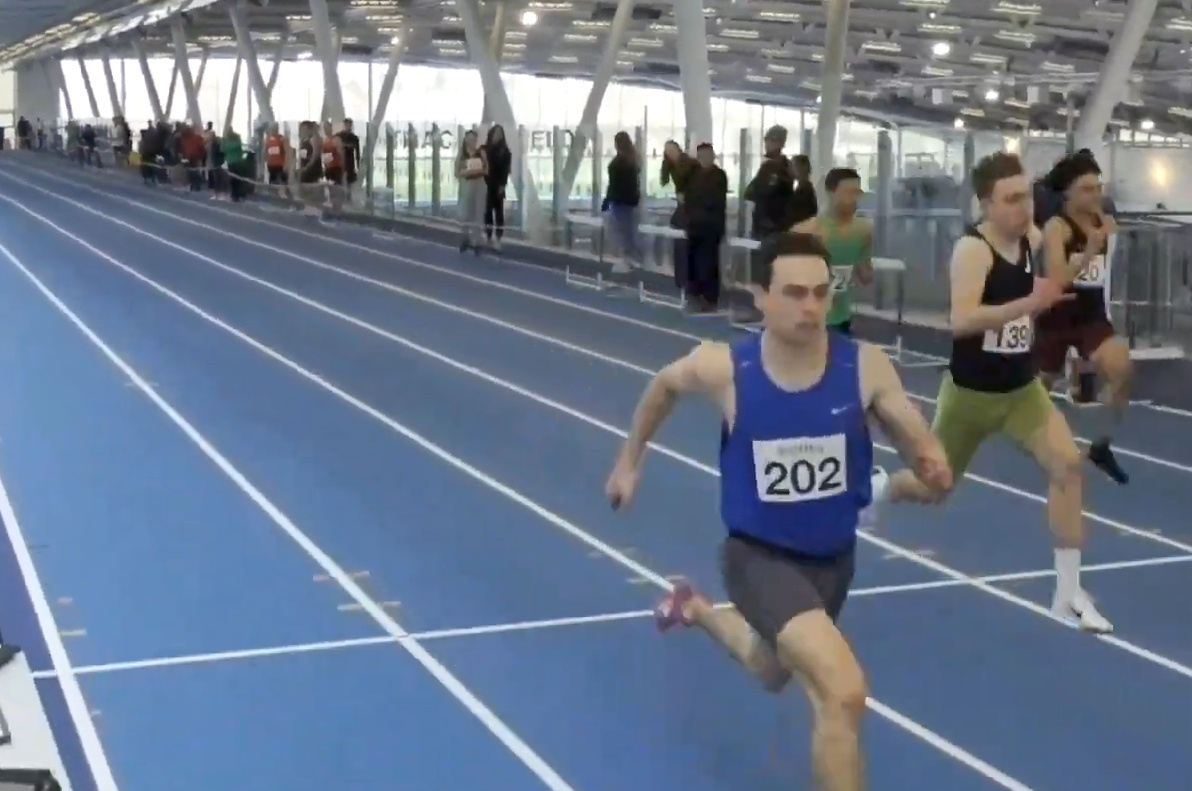 Wearing a blue bib, number 202, Russel Taib competed in the Male Seniors 100m category and in Round one of the heats was first to the finish line with a time of 10.72 – a good start in the first of the season competitive runs.
For the final Round 2 it was a place in the last race as seeded as the top competitors from Round 1 with the best times, and Russel again was able to hold off the challengers to take first place with 10.69 on the clock and the best time posted for the meet on the day for the open 100m category (Officially rounded up as 10.70 for the records and technically a new PB denoted for the indoor 100m category as on debut).

An enjoyable day of racing, and good opening results at the start of the year and season opener for the athlete.
Many thanks for the event organisation from Be Fit Today Track Academy (BFTTA) #BFTTA and the host venue Lee Valley Athletics Centre for a well-run show.