Russel Alexander Taib
Russel is an international athlete representing Malaysia based out of Australia

"I have already experienced many highs and lows in my young athletics career so far. Every time I have had a setback due to injuries, lost faith or confidence in myself, I think to myself what would I have done at 12 years old, lining up at the Under 14 100 and 200 metre finals, without any of the benefits of the experience and training I have access to now [and continue to gain], with the challenges ahead, I was so determined to succeed then and did so. I take great inspiration from that and believe if I can continue to maintain that level of determination throughout my athletics career, even the impossible will be achieved one day."
Go to Bio
Bio
Russel Taib was born in Kuala Lumpur, Malaysia in 1998. At the age of 3, the family and I moved to Hobart, Tasmania. My ultimate goal is to go to the Olympics. I truly believe I can make this dream a reality with support, hard work, and a truly determined mind-set, to make the most of what I can be.
Go to Team Taib
Team Taib
"One of my biggest inspirations to succeed and do well in my future in all aspects of life is my family, no matter what we have gone through, I have always had their full support and continue to do so in good and bad times, and they will always have mine.
Go to News and Events
News and Events
March 2019
Russel's New PB of 20.77 sec breaks the Malaysian National Record (NR) for men's 200m at the Queensland Track Classic.
Read more
Go to Partners and Supporters
Partners and Supporters
No athlete can succeed, without a good support network around them. For the successes past, present and future a heartfelt thank you to all who have played a part in helping me. We are actively looking for opportunities to generate support for Russ's athletics career. If you have any interest please feel free to contact us.
About
Russel Alexander Taib
My ultimate goal is to go to the Olympics
- Born April 1998
- Born in Malaysia, to Malaysian/English parents
- Living in Brisbane, Australia
- Represented Malaysia at the 1st Youth Asian Games
- And the Youth Commonwealth Games
- Won bronze medal in the 400m Youth Asian Games
- 8-time Australian Junior Champion
- Gold medalist in the 100m
- Gold medalist in the 200m
- Gold medalist in the 400m
- Gold medalist in the 4x100m relay
- The 4th Malaysian to run sub-21s in 200m
- Malaysian National Record holder 200m
World youth qualifying time 47.57 sec

PB 20.77 sec (NR)

PB 10.49 sec
Latest News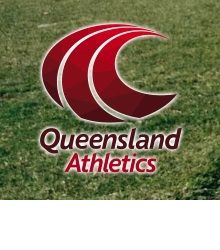 As TeamTaib preparations for formulating our athletics calendar for the year continue, and we look to see what all those months of hard training have delivered, Russ will take on his first competitive event of 2017 at the Queensland Athletics ALANA BOYD SHIELD MEET Saturday 14 January 2017, QSAC Stadium. As a Gold Label event, Read more about Competition Time![…]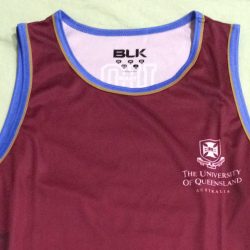 Russ Taib is now a proud member of the University of Queensland Athletics Club. TeamTaib are looking forward to this new professional environment in which we can continue to progress the achievement Russ's athletic potential. Go UQAC!
Previous
Next