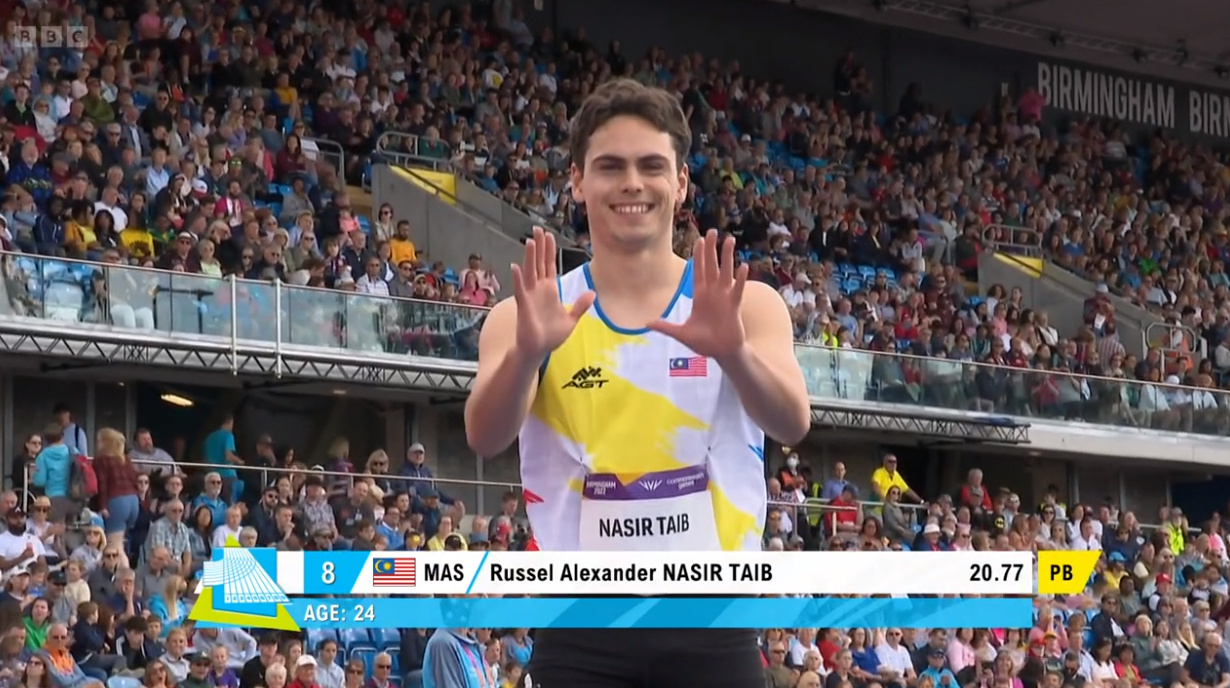 04/08/2022 Alexander Stadium, Birmingham.
A first for Russel today as he made his debut at the Commonwealth Games and got the chance to take to the track in the newly refurbished Alexander Stadium in Birmingham, England.
The stadium underwent a renovation between 2019 and 2022, to prepare it for hosting the Commonwealth Games and for a morning session with the men's 200m heats commencing at 11.45am the stadium was resplendent and the atmosphere was fantastic with the near capacity crowds cheering for home favourites Adam Gemili & Zharnel Hughes both set to feature in respective heats.
From the eight heats to be run, all of them would feature such heavyweights of the world of the 200m's from across the countries of the Commonwealth such as Trinidad and Tobago defending champion from 2018, Richards, a finalist at Oregon22, Joseph Amoah of Ghana, 100m finalist Emmanuel Eseme of Cameroon, and many other world class time capable contenders.
And with just the first two in each heat as automatic qualifiers, (plus the next eight fastest times) to advance to the semi-finals, it was a formidable task.
Russel's draw was heat 7 and lane 8 and on the day with weather conditions good with some beautiful English summer sunshine, not too much humidity, but with the breeze from the earlier heats dissipating as they lined up on the blocks. It was a decent start for Russel, and coming out of the bend the chase was on with heat 7 favourites Akintola of Nigeria (PB 20.26) and Dobson Samoa (PB 20.27 in form this season) but a strong finish saw Russel take the coveted second spot ahead of both and just behind Kenya's Dan Kiviasi Asamba.
Kiviasi timed 20.76 seconds to top spot but Russel Taib was delighted to take second for Malaysia in 21.13 as both claimed the automatic place in the semis.
The Semi-finals of the men's 200m are Friday the 5th August at the evening track session.
Thanks for all the support and well wishes!
Home of the Birmingham 2022 Commonwealth Games: www.birmingham2022.com
Facebook: www.facebook.com/Birmingham2022
Instagram: www.instagram.com/birminghamcg22
YouTube: www.youtube.com/channel
#thecgf #B2022