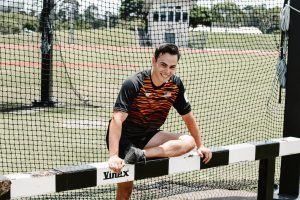 Off the back of a strong and consistent athletics season in Australia, Russel has been officially selected for the 2022 Birmingham Commonwealth Games.
TeamTaib are excited for the upcoming games and opportunity to compete overseas on the world class stage.
In Russel's words: "Owing to the commitment and faith shown by those in my corner, I have been selected to represent Malaysia at the upcoming Birmingham Commonwealth Games. A year ago this event was pencilled in between my head coach, Denise Boyd, and I as one of our main objectives for the 2021/2022 season, so for it to be actualised is exciting beyond measure. I can't wait to build on the recent training block as I lead into Birmingham.
To those who have been following my journey and supporting me, thank you all for your continuous and ongoing support. It does not go unnoticed and I am both grateful and humbled by this support. It has put an unshakeable smile on my face to hear and see the happy reactions of those who have heard the news and are excited for me.
I want to especially say thanks to my head coach, Denise Boyd, and strength and conditioning coach, Aaron Turner, who have raised my training and performance standards since starting our coach-athlete relationship in April 2018, ironically at the time the Commonwealth Games were being held on the Gold Coast."
Russel will compet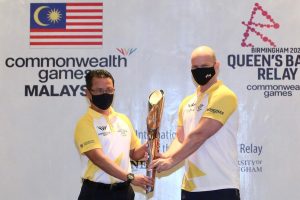 e in the men's 200m event, starting on August 4.
"It's a massive honour to represent Malaysia at such a major world event so thanks to the Malaysian selectors for the opportunity".
Please continue to support the effort and feel free to get in contact!
If you or anyone you know would be interested in sponsoring Russel during his athletics journey, please feel free to contact us. Email: officialteamtaib@gmail.com
Home of the Birmingham 2022 Commonwealth Games: www.birmingham2022.com
Facebook: www.facebook.com/Birmingham2022
Instagram: www.instagram.com/birminghamcg22
YouTube: www.youtube.com/channel
#thecgf #B2022