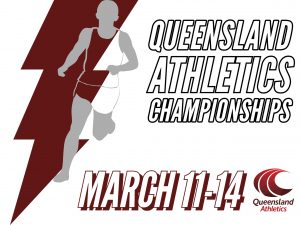 Amid the COVID-19 pandemic, Australia's top track-and-field athletes were provided a way to safely compete against each other in not just one but two separate competitions over the weekend with the Sydney Track Classic and the 124th Queensland Athletics Championships held at the same time.
Given the dearth of competitions last year and prevailing difficult conditions a boon to have the chance to be continuing to mix and compete with athletes who were all preparing for the upcoming Australian nationals with two options. Extremely valuable in order to help athletes continue towards the next stepping stone in their athletics journeys and continue to build race fitness and form.
Both competitions had a talented sprint events contingent and Russel opted for participation in the Queensland Athletics Championships men's 200m.
For the first time this season some semblance of a crowd as well in the stands albeit before a small, socially-distanced group of people, and Russel came through his heat well in first place and on to the final.
In the final, a chance to be on the podium, and third placing with a time of 21.32 amongst a strong performance from Jack Payne, second (21.05), and winner Connor Diffey, (20.84).
Over in Sydney at the Sydney Track Classic 2021, Josh Azzopardi won the 200m in 20.90 seconds.
Congratulations to both winners producing strong performance's to go sub 21 seconds to take gold respectively in each event.
Queensland Athletics Championships Men 200 Metre Open
=============================================================
Name Age Team Finals
=============================================================
Finals Wind: 2.8
1 Diffey, Connor 26 QUT 20.84
2 Payne, Jack 24 QUT 21.05
3 Nasir Taib, Russel 23 MAR 21.32
4 Rorison, Callum 20 QUT 21.55
5 Hayman, Jaxon 23 GCA 21.59
6 Flottmann, Jonty 24 UNQ 21.90
7 Gander, Liam 33 IGN 22.01