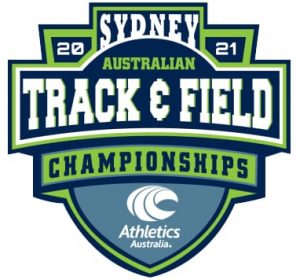 Sydney, 12/04/2021 – 19/04/2021
This year's championships feels to have special significance for athletes and administrators alike following the turbulence of 2020. For the athletes National Aussies and overseas athletes residing in Australia, and overseas participants alike it's usually the final showdown of the Australian domestic season and coming 13 months after the domestic competition calendar was paused in the early days of the pandemic, with last year's championships a cancellation casualty like so many others as a result.
And for Russel Taib even more so with the National in 2019 switched out for the inaugural Malaysian KL Grand Prix on the year he became the Malaysian National record holder for the men's 200m (20.77). So a two year hiatus all told and excited to participate again and be amongst the amazing stories and events Australian Track & Field Champs always generate.
With Australia's successful response to Covid-19, major events returned in January 2021 and the country's best athletes have been in action frequently during recent months. A domestic season which has only been comparatively minimally impacted by lockdown, with this Championship week as the pinnacle. And a very competitive participation with many athletes still gunning for that elusive Olympic berth with less than 100 days to go.
And relatively few public health restrictions in place to adapt to providing some new unique adaptations like the "self-medal", putting it around your own neck, rather than the customary bow to receive it from a dignitary,
For Russel Taib it wasn't the fog of Covid-induced uncertainty or protocols however that necessarily disrupted the Australian season preparation in the run up. A few competitions derailed or withdrawn from through a few unrelated pandemic challenges and planned training tapering modifications/revisions, but such is the lot of most athletes and staying determined and committed to overcome and do the best whatever the circumstances for your country, team and athletic targets prevails.
Regardless of the circumstances "to make the Nationals and be competitive." became the mantra for athlete and Team and all efforts were made for the best attempt for Nationals.
Finally it was race day and watched on by a half-full grandstand and pockets of spectators on the grassy hill opposite, it was unfortunately a bridge too far and not to be this time, with the prelim heats results – despite finishing in third place:
Result: Heat #2. Wind: -1.2
Connor Diffey (QLD) 21.31 Q
Dhruv Rodrigues Chico (VIC) 21.33
Russel Nasir Taib (MAS) 21.78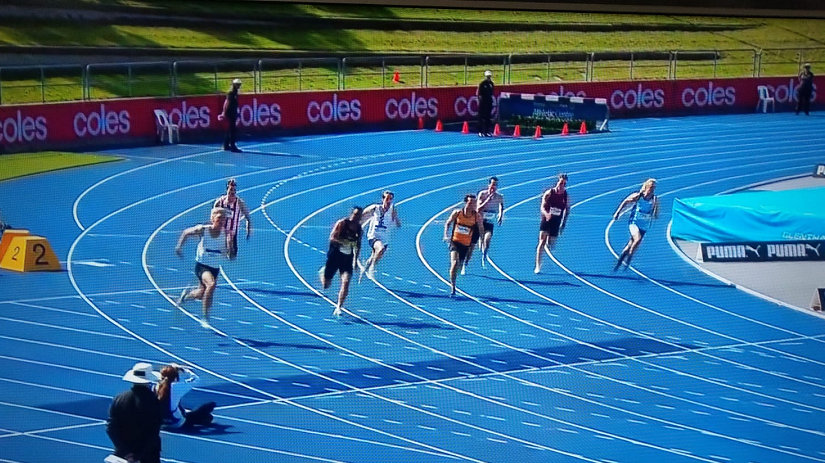 For each of the four heats only first progressed with the other three heats producing better times for second and third – with heat 3 and 4 producing six of the finalists respectively.
There was yet more drama for the main final for which it was now unfortunately a side-line spectator view for us. Abdoulie "Busta" Asim crossing the line first in 20.78 seconds only to later be disqualified for running out of his lane.
Result: Final. Wind: 0.4
Alex Beck (QLD) 20.88
Dhruv Rodrigues Chico (VIC) 20.90
Joshua Azzopardi (NSW) 20.92
Connor Diffey (QLD) 21.00
Will Johns (VIC) 21.01
Alexander Hartmann (QLD) 21.10
Michael Romanin (VIC) 21.14
Justin Cavanagh (QLD) 21.43
– Abdoulie Asim (NSW) DQ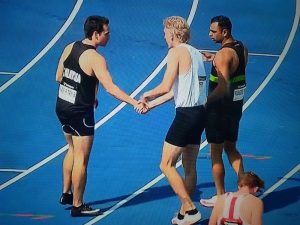 Congratulations to Alex Beck – fresh off winning the National men's 400m title and adding the 200m men's title to gain double National titles, an outstanding achievement.