JAI TAURIMA SHIELD
8th January 2022
Location: State Athletics Facility
Despite struggling with the pandemic's impact, as many events are around the world currently, Russel was pleased and ready to resume competition after the festive season and take the first steps toward preparing for the years latter major competitions after the new year's first competition opportunity – the Jai Taurima shield –  was given the green light to go ahead this weekend.
And so at the first sound of the starters gun for 2022, and on another wet track, it was first to the tape for both 100m (10.50) and 200m (21.02) for Russel Taib, just ahead of Australia's 2016 Olympic 200m man, Alexander Hartmann, in both events, exhibiting a good strong finish for top spot.
State Track and Field Championships with the interclub competition that would evolve into today's Shields series are of real benefit for athletes and teams to translate all the hard work in training into performance, assessment's, and evaluations, and it's great events were named in tribute to athletes that are household names in Australia and athletic icons, to inspire the current and next generations to continue striving to achieve.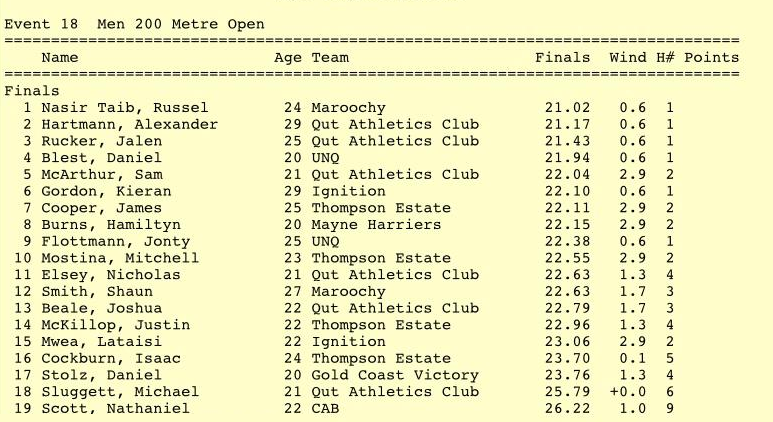 For those of you track and field fans, you can re-live the charismatic Jai Taurima's fantastic Long Jump Silver medal from the Sydney 2000 Olympics here: www.youtube.com