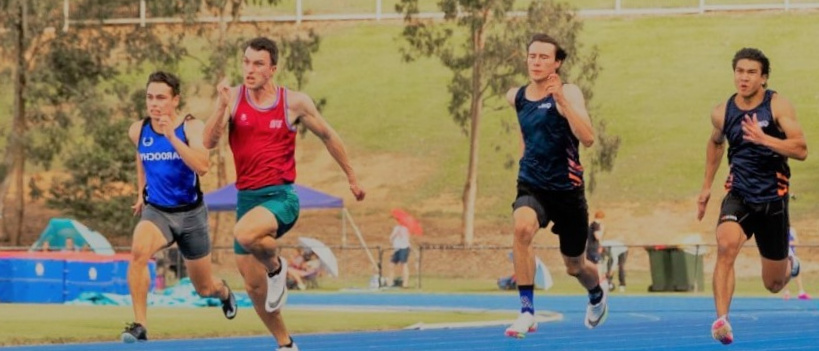 2021-22 Queensland Athletics Shield Series: Alana Boyd Shield
State Athletics Facility, Nathan
Saturday November 6th 2021
Alana Boyd Shield Meet @ QSAC Stadium, Brisbane AU
Event: Men's Open 100m
With Australian summer around the corner, last weekend saw the first Queensland Athletics shield meet for season 2021/2022 take place Queensland Sports Athletics Centre. Despite still remaining within preseason training program, Russel recorded his fastest seasoning opening 100m with a time of 10.56 seconds, setting a baseline for the upcoming season.
Russel Commented:
"The plan has been to remain under a preseason training program until the New Year as we await final confirmation of potential events in 2022. However, after 6 months of just training, the natural progression was for me to get an early race out the way and record a baseline for upcoming season. The race was important as it provided valuable feedback; running my fastest season opener validated that the current training plan has been effective and that we are moving in the right direction, while also identifying some areas that need to be further addressed before the big competitions arrive. The start left a bit to be desired, but once I got into my upright sprinting I thought I executed reasonably well. I felt good in the warm up and the body is feeling strong, so overall I thought we ticked off some important boxes and can now make further inroads in training."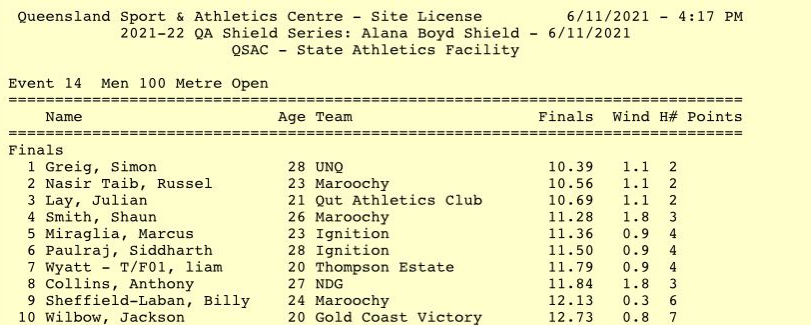 The next competition for Russel is Queensland State Relay Champs on November 20, featuring in the open men's 4x100m and 4x400m events.
"I'm looking forward to state relays. It will be my first time competing in this event with Maroochy club, and I will be running alongside my squad training partners. It is a fun day for all involved, providing a good training day via a couple hard runs while providing an opportunity to enjoy some team camaraderie in what is an individual sport."