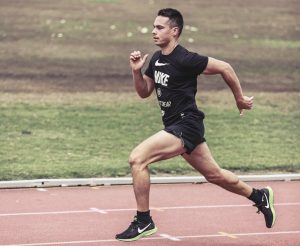 With the current threat of COVID-19 impacting the health and welfare of all humanity, athletic competitions, as with most sporting industry events, have seen a postponement of all competitions and events for Russel Taib until May 1st 2020 at the earliest.
This will includes the imminent Brisbane Track Classic (our home base favourite) and the Nationals – the Australian Track & Field Championships.
With regard to the advice of the Governments and Sport/Health Departments, this decision is supported by all of TeamTaib and as an understandable, unfortunate, but necessary measure in line with recommendations that non-essential gatherings of more than 500 people outdoors and 100 people indoors should not proceed, and social distancing measures be put in place.
On the domestic front Athletics Australia have encouraged clubs, athletes, coaches and officials continue to exercise the appropriate hygiene measures and implement self-exclusion if displaying flu-like symptoms. Any member with flu-like symptoms should self-exclude from training and coaching at the first sign of the symptoms and seek medical advice.
Russel Taib will be continuing a revised training schedule but within the recommend guidelines, practicing social distancing and other measures, at the levels advised by Government Departments of Health/Sport.
Obviously the community's health and well-being is the priority, and we understand athletics has a responsibility to assist authorities in limiting the spread and impact of COVID-19, and taking measures to safeguard our high performance athletes.
Athletics Australia advised on the competition postponements: "While athletics is a non-contact sport there are considerable measures that need to be in place to adhere to expert advice around reducing the risk of spreading the virus. We focused specifically on minimizing the risk and impact on the athletics communities that we support, as well as their families. We appreciate your understanding through this difficult time."
TeamTaib and the athlete acknowledges the uncertainty of the current situation and that this advice can rapidly change as the situation evolves. As such, we will continue to monitor, and act accordingly, in response to statements and policies enacted by Health and Sport authorities, and continue to train within the guidelines to be fully prepared for when competition is re-instated.