Khalifa International Stadium, Doha, Qatar.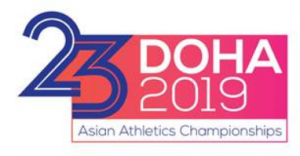 There is probably no better way to celebrate turning 21 and moving from a Junior to a Senior Athlete than gaining selection for your country at the Asian Athletics Championships, the pinnacle of IAAF track-and-field competitions in the world's biggest continent. An achievement in itself, and great pride to be counted amongst just the nine athletes chosen to represent Malaysia.
Russel was selected for the men's 200m and competing against Asia's finest and a world class field of competitors was able to progress through the heats (21.77) and into the semi-finals (21.75). Unfortunately on this occasion a berth in the final was not to be, but a great experience and looking forward to the next opportunity to compete at this level!